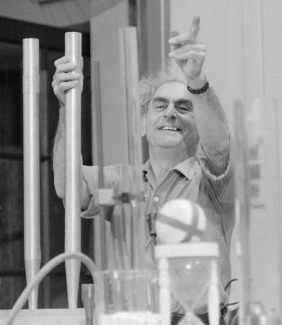 Today's excitement-packed video highlights my receding hairline and confirms my need to incorporate a 'mad professor' look to my outfit.
Perhaps I could become the Professor Julius Sumner Miller (that's him in the photo) of the Web2.0 world…
But back to the video… I talk about a new product sent to me called 'Papershow' which I have yet to road test and I express envy over a friend's recent purchase and imminent arrival of a FM transmitter that will actually work in a car, the mobileblackbox V6000FM.
Next video: the results of my road test of the Papershow kit and no doubt something else with which to keep you enthralled. Not.
---